Our Amenities
We have a little bit of everything!
From a store with many essentials
to a brand new laundry room to a pool to keep you cool, we can satisfy your basic needs and more!
Madison Campground in Wisconsin
Provides Your Basic Essentials & More!
Below are just some of our amenities that are included: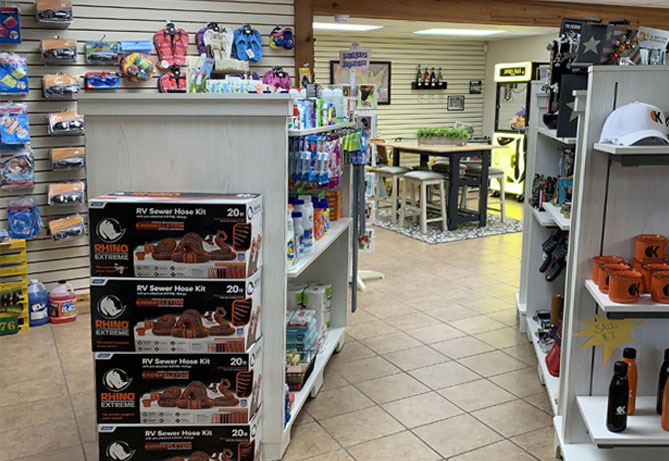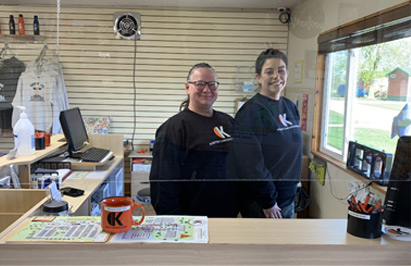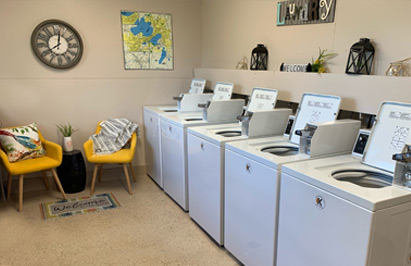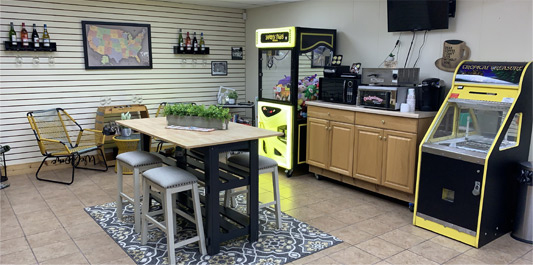 A Store With More!
Looking for a sewer hose? A bottle of wine? Or maybe a souvenir from Wisconsin? We have a little bit of everything for everyone. We also have some arcade games, coffee, and a sitting area all for our campers to relax for a bit.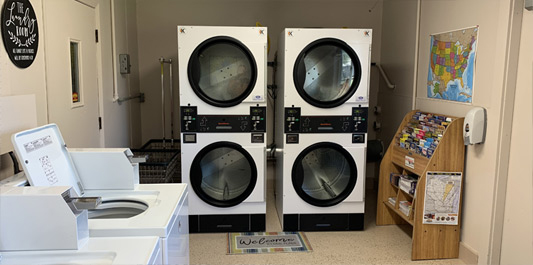 Brand New Laundry Room!
Take advantage of our on site, newly remodeled laundry room! Perfect for travelers! Clean and convenient facilities are our top priority here at Madison Campground.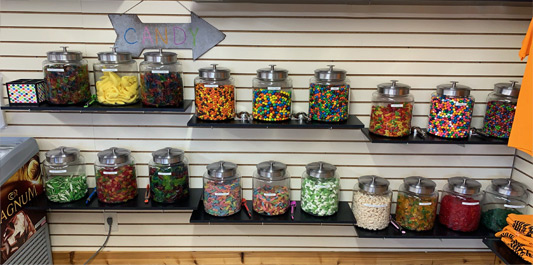 Kiefer's Candy Store!
Stop by and indulge in our vast selection of treats, from ice cream bars to a variety of bulk jarred candy. We love that everyone can be a kid in our Candy Store and we strive to have something for all!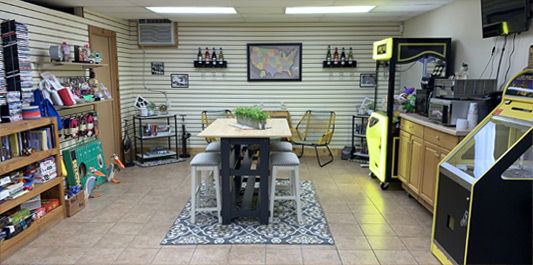 Games for the Family!
At our Madison Campground store, we have a ton of options to keep your family entertained. From our arcade games located in the store to a variety of games we offer for you to check out and play, we have you covered!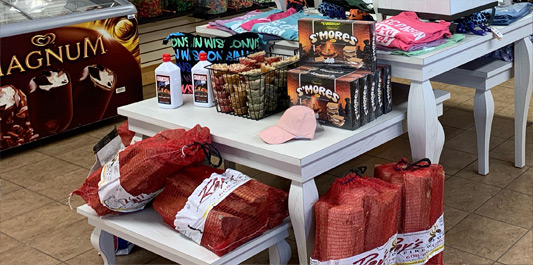 Campsite Delivery!
Do you need some extra wood or charcoal lighter? Or are you craving a pizza, smores and a bottle of wine? But you don't want to leave your campsite? No worries! Just give our store a call, let us know what you need, and we can deliver it right to your site. (Delivery available during office/store hours only).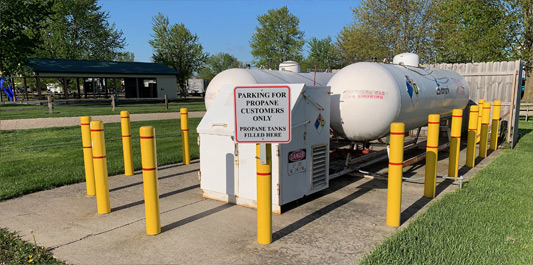 Propane for Purchase!
No need to worry ahead or have to leave the campground if you run out. We have propane available for purchase for our campers.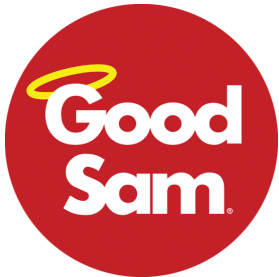 Under New Management as of January 2021
Located at 4859 County Road V, DeForest, WI 53532
Only six miles north of
Madison, Wisconsin!
Madison Campground is open April 1st – November 1st
Parking with
sewer hook up only is open
November 1st – March 31st
We are now a golf cart friendly campground!